We're a soccer academy with multiple teams that play in league sanctioned by the Ontario Soccer Association (OSA) sanctioned league.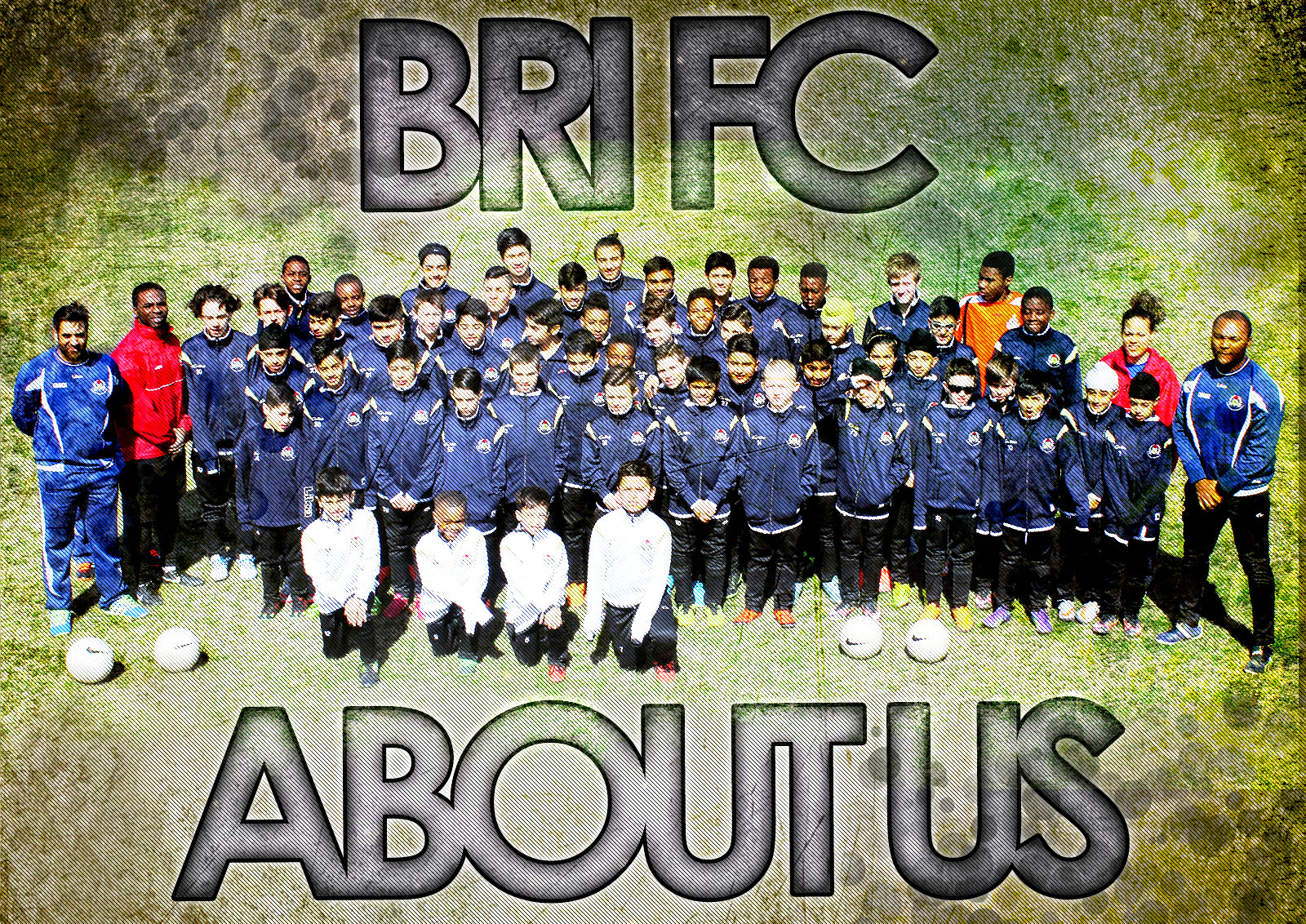 We provide programs that run from May to September and from October to April, we play outdoors in the Summer season and indoor in the Winter season, but our players commit for the full year.
Academies that don't play at the house league level focus on players that already have the skill to participate in high performance programs, at BRI FC however, we want all the players, regardless of previous soccer experience, to have the opportunity to play at a higher level than house league level, all that we ask is for trust in the Coaches and full commitment.  The qualified coaches work with players of all levels, they focus on the player as well as the team dynamic and they offer player specific development programs to fit the individual player's training and physical requirements.
BRI FC soccer is "serious fun" that requires hard work and commitment by the players and the parents.
Attendance and punctuality are very important, players are expected to put in 100% effort or more at every practice and at every game, the players must demonstrate good learning habits and good behaviour.
The younger you start and the harder you work, the higher the possibilities for a player to represent Brampton in the Provincial and National Games, or to be eligible to try out for College scholarships, or to possibly play professionally in North America, Europe and all over the World.
Whatever the player's dreams are, at BRI FC we encourage education.  The time spent in the academy will give the players many valuable lessons and memories that they will carry into adulthood, including personal and team discipline, fair play, friendship and the will to be the best they can be.
Testimonials
Thank you BRI FC for this beautiful explanation of DIWALI. Greatly appreciate your acceptance and showing diversity towards this amazing festival of lights.

Little late, HAPPY DIWALI to awesome family of BRI FC.
When asked to provide feedback on BRI FC, I did not hesitate. Here's why:

Coaches:  DJ and his team have been very instrumental in the development of my son's soccer skills. My son has been with BRI FC for 4 years and he's never stopped improving.  The coaches take the necessary time needed to learn the strengths and weaknesses of their players and utilise them to build strong teams. The focus is not only on player development, also on the development of the players character.  I've seen the academy take on kids with minimal skills and turn them into outstanding players.  Coaches are trustworthy, dependable and caring.

Coaches are very good at praising the kids when deserved as well as showing the kids tough love when needed.  I believe these are all things that help the kids progress.  Not only in soccer but in everyday life

BRI FC is more to us than just an excellent academy.  It is part of our extended family.  We are thankful for all the hard work and commitment that all coaches display.
My son, now 12-years of age has been with BRIFC from the time it got established, 7 years old.   Through my son's participation in soccer, I have known Coach DJ, the founder of BRIFC for 5 years now.

Remarkably, high standards have been consistently being exhibited from the time of formation of BRIFC.  Coach DJ and Loredana, work extremely hard at planning and coordinating everything so flawlessly and efficiently.  They do an admirable job with communications.  Messaging is always timely, informative, and most efficient.

Coach DJ's style is unparalleled.  He focuses on developing skills and harnessing the greatest potential in each player.  His level of hard work and passion is clearly noted through constant development and progress in skill levels of players.  The players revere and idolize Coach DJ.  He motivates them to constantly strive for excellence.  What makes BRIFC unique is the emphasis that it places on discipline, high moral values, and good sportsmanship, all of which are strongly reflected on the field and off field.

I have no doubt, BRIFC has a bright future and it's players will achieve great heights.  BRIFC would definitely be a valuable addition to OSA.
To whom it may concern:

I've known Coach DJ for 4 years and he has become a close friend of the family since our son Daniele started when he was 12 years old.

Daniele has been playing soccer since he was 5 years old and once we moved on from the local community (house league) soccer league to a higher level of playing REP- soccer it was then that we met Coach DJ and that is when Daniele started with BRI FC , and Coach DJ brought him to the next level.

Coach DJ is a leader with very high level of expectations ,energy , enthusiasm, commitment , patience and respect while maintaining his professionalism he comes across as a father figure explaining to his kids from as young as 4 years old to teenagers and adults their qualities  and what it takes to becoming a soccer player.

Coach DJ's ability to be persistent and keep patient is what draws out the great abilities that the players don't know they have. Starting from respect and greeting all when coming or going from practice and/or a game to, staying focused to maturity, strategy, complexity, speed and power.

Coach DJ engages to all ages and ensures the player understands and applies a positive and motivational approach to ensure the player understands and feels good.

While Coach DJ maintains his professionalism and motivation at a high level, he is able to engage with all players and parents at any given time before a practice or after a game.

The work put out by Coach DJ is intense and well managed thanks to his assistant/partner Loredana Milazzo.

Loredana maintains a high level of quality in her work both administratively and as a coach , with much time required and devoted to game sheets, payments both receivables and payables, sponsorships, clothing, Practice times both indoor and outdoor, permits etc.

Loredana does a great job managing her time which allows her to be the first at hand when practices and games are in play. She is a great asset to the club with great motivational attributes which pushes the players and keeps them energized.

I absolutely endorse both Coach DJ and Loredana with their dedication and love of the sport and players.

It is a true joy to be present at all the practices and games as they have embedded their philosophy not only to their coaching staff and players but to the parents and all whom have played games with BRI.

Both on and off the field the players are the most respectful to others.
Hi Lori,

Thanks for your beautiful and heartfelt message. I have never come across a more down to earth and involved manager before. Rahul, Ria and I had a great time being in the league. There were no politics and I loved that about it. Rahul loved being a part of it and learnt a lot not just about soccer but life in general. Thanks for keeping your doors open. We are going to miss you all. We wish BRI and you all the best as well!